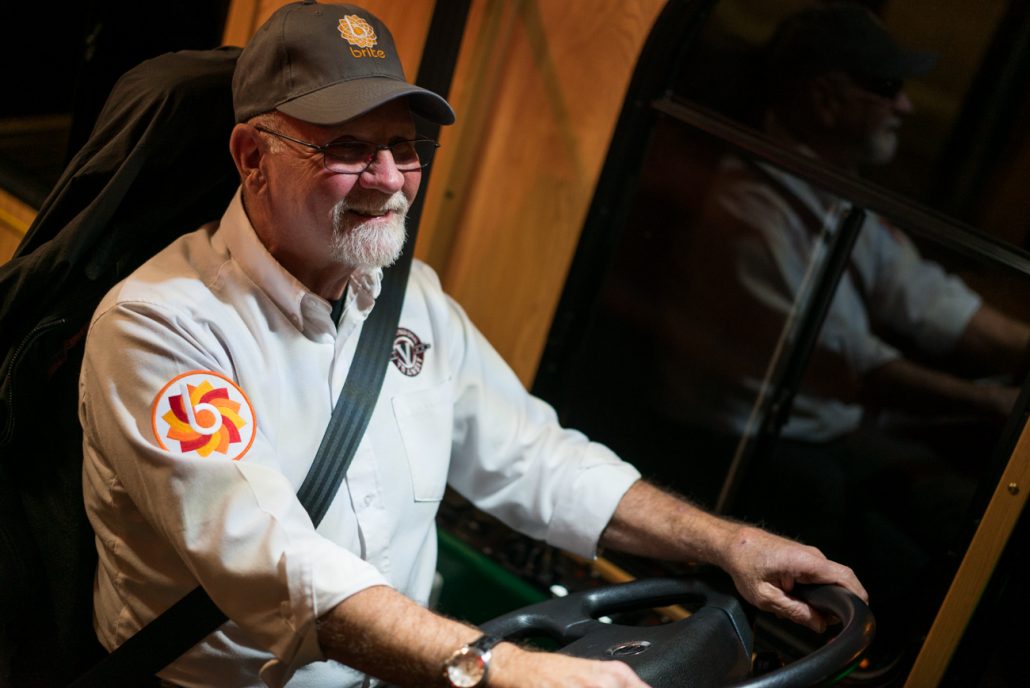 We Research Public Transportation Needs In Our Region.
BRITE is committed to fulfilling the transportation needs of our community. In coordination with the Central Shenandoah Planning District Committee (CSPDC), we are proud to announce the completion of our groundbreaking Inter-Regional Transit Study designed to evaluate potential bus service between Harrisonburg, Staunton, Waynesboro, and Charlottesville. We examined the feasibility of providing public transportation in the I-81 and Route 64 corridors, including evaluations of: full costs, potential funding sources, possible stops, likely ridership, infrastructure needs, and implementation issues.
Coordinated Efforts Involve The Whole Community.
The Inter-Regional Transit Study is a direct result of several studies, including the 2013 Virginia Intercity Bus Plan, indicating a need for transportation in the Interstate 81 and Route 64 corridors. CSPDC's own Transit Development Plan (TDP) found a great need for public transportation for residents of the Shenandoah Valley who travel within the Valley and across the Blue Ridge Mountains to Charlottesville for work, education, and medical appointments. We brought together two planning districts, three metropolitan planning organizations (MPOs), two major universities, four transit services, and the Virginia Department of Rail and Public Transportation (DRPT). With major service between Charlottesville and Harrisonburg, this service would:
Connect James Madison University and the University of Virginia.
Provide an alternative travel option for people who do not drive or choose not to drive through the corridor and over Afton Mountain
Offer direct connections to and from Greyhound and Amtrak service in Charlottesville.
We Submitted Our Timeline And Budget For Grant Approval.
We are continuing dialogue with the Virginia Department of Rail and Public Transportation (DRPT) in regards to grant funding, organizational structure, and availability of federal and state funding. In coordination with Greyhound and Amtrak, we're researching the availability of funding based on service connections and discussing local match options with major institutions along the proposed transportation corridor. We are evaluating service and bus stop locations and developing branding and marketing strategies to capitalize on this service.